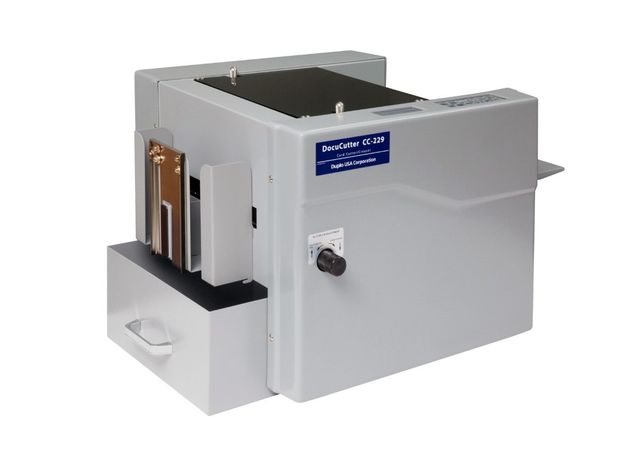 DocuCutter CC-229
Up to SRA4- slitter/cutter & creaser
The DocuCutter CC-229 card cutter brings cutting, slitting and creasing to your finger prints. Ideal for finishing colour A4 & SRA4 applications, the CC-229 can be used to produce various applications such as business cards, photos and postcards as well as folded business cards & greetings cards. It comes standard with a business card slitting module but can also accommodate optional modules such as creasing, A5, A6 & A4 slitting.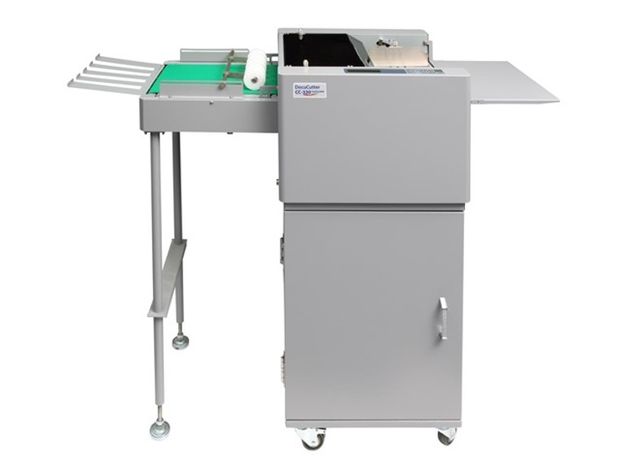 DocuCutter cc-330
Up to SRA3- slitter/cutter
The DocuCutter CC-330 card cutter finishes a variety of digital colour media pieces including business cards, postcards, greeting crads and photos printed on a wide range of paper sizes up to SRA3 format. Extremely simple to use and with speeds up to 240 business cards per minute, the CC-330 provides an efficient finishing solution for mid-volume jobs. Easily interchangeable, optional modules enable users to finish various standard applications in a matter of minutes.
Multiple purpose cards cutters
CC-229 : up to SRA4 format.
Standard business cards: 85x55/90x55mm
Both DocuCutters come equipped with business card module.
Get rid of white borders/margins
Ideal for professional full bleed finished cards.
CC-229: optional creasing tool
Male & Female pressure creasing tool: up to 4 creases.
Full bleed professional finish
CC-330 : up to SRA3 format.
Unattended running
No need for the operator to stand by the machine.
Tool free interchangeable slitting modules
Ideal companion for recurrent A6 postcards, A5, A4, A3 cutting jobs.
Robust. Compact. Simple
Store and recall programs, saving a great deal of time on repeated jobs.
Interested in freeing up time at the guillotine?
Why don't you consider automating all the recurrent & frequent cutting jobs. Let's discuss.