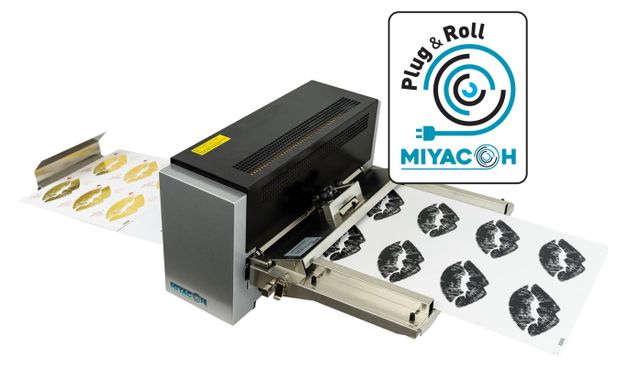 FoilCoater DC-2
Easily upgradable
Print embellishment and print enhancing have never been so easy and straightforward. Super-compact, simple, it does transform any back toner used in most digital presses into master pieces. The plug and roll technololy is highly appreciated by operators who, within seconds, are becoming foiling experts. Luxurious looking applications, made simple.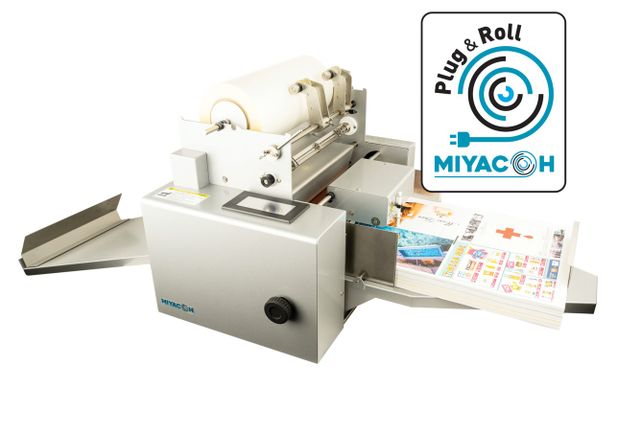 FoilCoater DC-30
Built-in air suction feeder
The FoilCoater DC-30 comes standard with an air suction feeder which makes it unique in its class. A stack of 80 mm of SRA3 paper can be run without the operator's intervention! Yet simple and easy-to-use, it allows to perform spot, full gloss, metallic foiling and lamination in one compact unit!
Easy digital embellishment
Simple. For everyone. Overprint.
"Plug & Roll" technology
No need for skilled operators, no set-up time required.
Tool-free & fast roll change
The tool-free Easyroll change system, fastest in the market.
Compact, practical, efficient
Its narrow paper path will guarantee minimal roll waste.
Professional print enhancing
Visual. Spot. Luxurious.
DC-30 : air-suction feeder
80 mm paper capacity air-suction feeder: unique in its class.
DC-30 : intuitive LED screen
Easy job selection & fast make-ready.
DC-30 : 4-in-1 combination
Metallic Foiling / Spot & Full Gloss Dry Coating / Gloss & Matte Lamination.
Interested in enhancing your cmyk prints with high-quality spot or full gloss?
Spot and Full Gloss made simple! Why don't you ask for information?